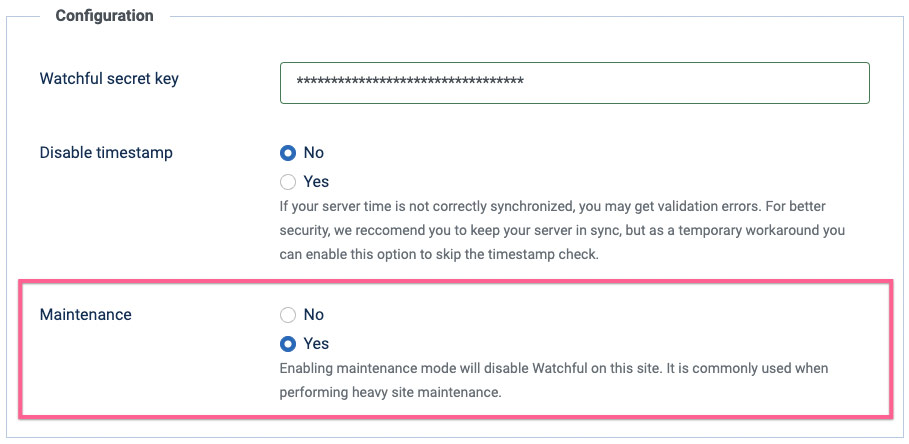 When a site is undergoing heavy maintenance (such as a major redesign for example), it can generate a large volume of errors and notifications in Watchful. For example, if the maintenance will take the site offline for a long period, downtime notifications are neither helpful nor desired.
During such periods, it may be convenient to temporarily disable site monitoring until the maintenance is complete. This can be done by either (i) disabling monitoring from the site dashboard (as described here), or (ii) enabling maintenance mode in the Watchful Client (as described below).
Enabling maintenance mode in the Watchful Client
Enabling maintenance mode keeps your site connected to Watchful, but all of Watchfuls activities are suspended until maintenance mode is disabled. To enable maintenance mode:
Login to the backend of your website.
Navigate to the options area of Watchful:

In WordPress: Select Settings > Watchful from the side menu.
In Joomla: Select Components > Watchful from the main menu, then select the Options button at the top-right.

In the maintenance section, select yes.
Use a similar process to disable maintenance mode.