Main Support
How to add Tags to your WordPress & Joomla websites in Watchful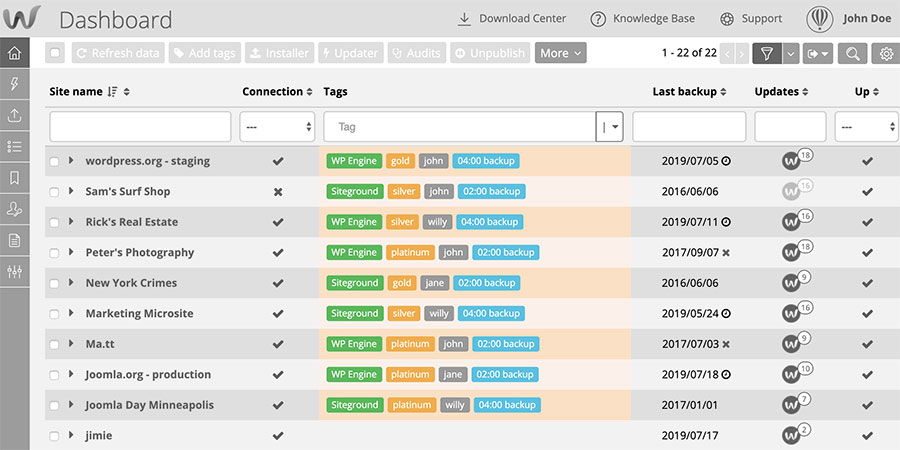 Keeping your websites organized is one of the primary functions of Watchful. By adding one or more Tags to your sites, you can quickly and easily create an organization system that works best for you and your colleagues.
If you are already familiar with managing Tags in Watchful, learn how to tame your Dashboard with them on our blog.
Where can I use Tags?
1. Dashboard.
First and foremost, Tags are most visible on the main dashboard as you can see in the image above.
2. Tag Manager.
There is a dedicated Tag Manager (accessile from the side menu) that allows you to add, edit, and delete tags. The total number of sites associated with each Tag is also shown.
3. Filters.
Tags can be used as a search filter on the main Dashboard, the updater, and the installer screen as shown below: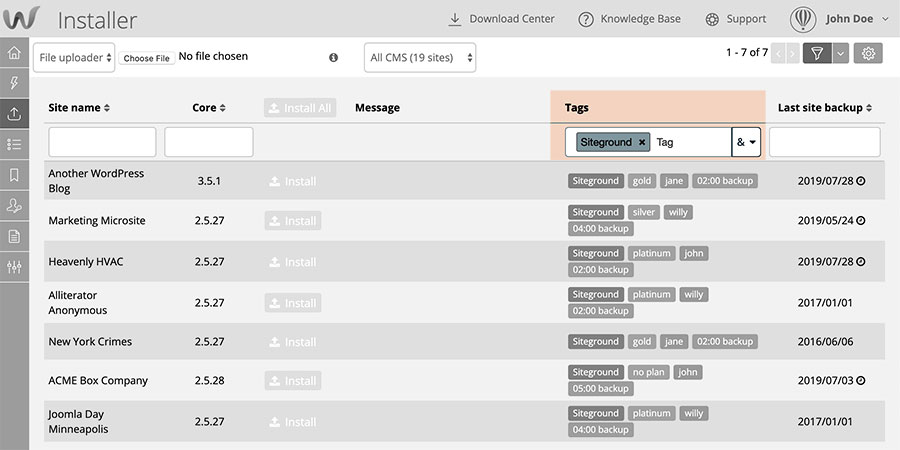 4. Reports.
Tags can be used as a filter from which to generate reports: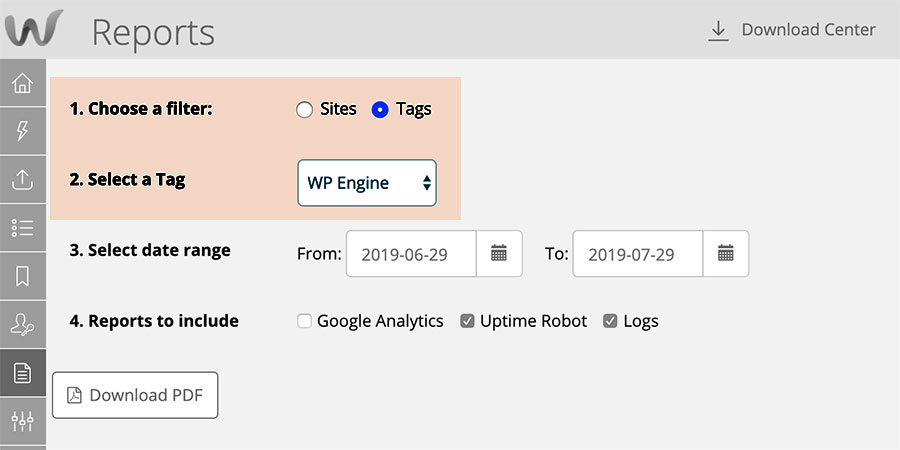 How to add Tags to your websites in Watchful
Tags can be added to your sites in one of two ways:
1. The site editing interface.
To access this editing interface, for a site in your Dashboard, simply click the site name to open the site drawer, and then click the Edit button. In the editing dialog you will find a prominent area for adding and removing Tags. New Tags can be created here as well.
Using this method, the Tags are added to one site at a time.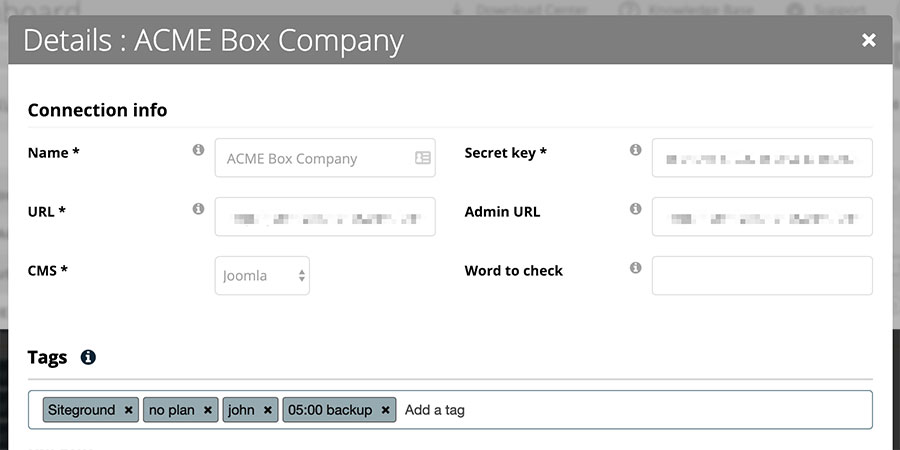 2. The bulk Tag editor.
Tags can be added to multiple sites at once using the bulk tag editor. Simply select one or more sites on the Watchful dashboard and then select the Add Tags buttton at the top of the page.