Change Subscription
If you would like to upgrade or downgrade your paid subscription, simply login to your account at Watchful and select a new plan using the appropriate option on the My Account link.
Upgrades will be discounted the cost of your current plan, and then billed at the new rate from the start of the next billing cycle. Refunds are not issued for downgrades and cancellations except for cancellations requested within seven (7) days of the first billing cycle as per the Watchful Terms of Service.
Please note that before you downgrade you must either delete or unpublish any sites you are monitoring in excess of the limits of the plan you are downgrading to. For example, perhaps you have 6 out of 25 sites being monitored with your Standard Watchful subscription. To downgrade to a Starter Watchful subscription that allows you to monitor up to 5 sites, you must unpublish or delete 1 or more of the existing sites in the Watchful dashboard. Once there are 5 or less published sites in your dashboard, you may proceed to downgrade.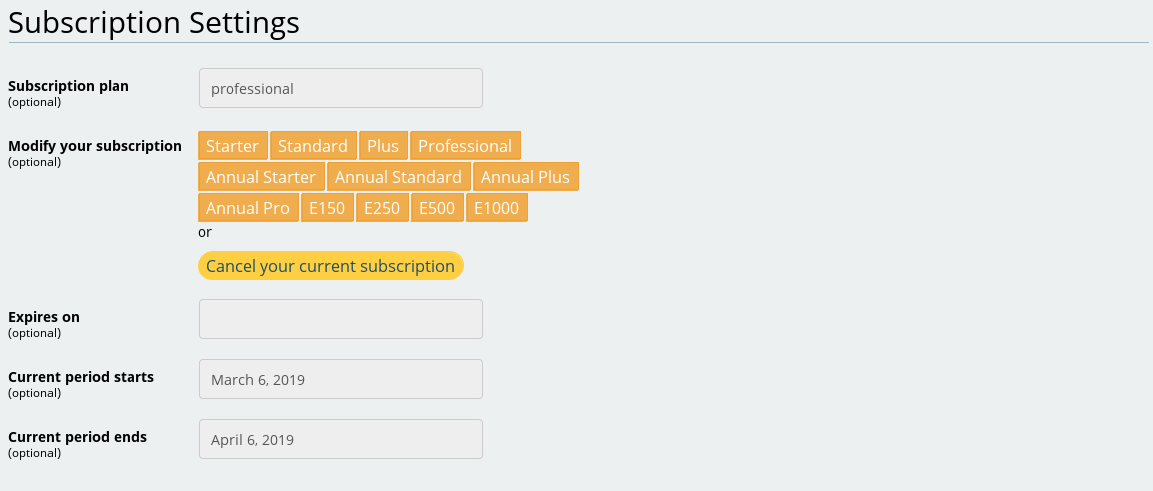 Cancel Subscription
As showen in the image above, in order to cancel your subscription just click on the Cancel your current subscription