Main Support
How do I update commercial Joomla add-ons from vendors like NoNumber and Akeeba?
Watchful can update a growing list of Joomla updates for thousands of supported packages including paid add-ons such as the extension suites from:
ACL Manager
Akeeba
Chill Creations
ChronoEngine
Compojoom
JCH Optimize
JCE
Regular Labs
Weeblr (sh404SEF & wbAMP)
In your account details, you simply place the download IDs or licence keys into the centralized manager (shown below) and all of the supported paid extensions will be updated seamlessly alongside any free updates available for your sites.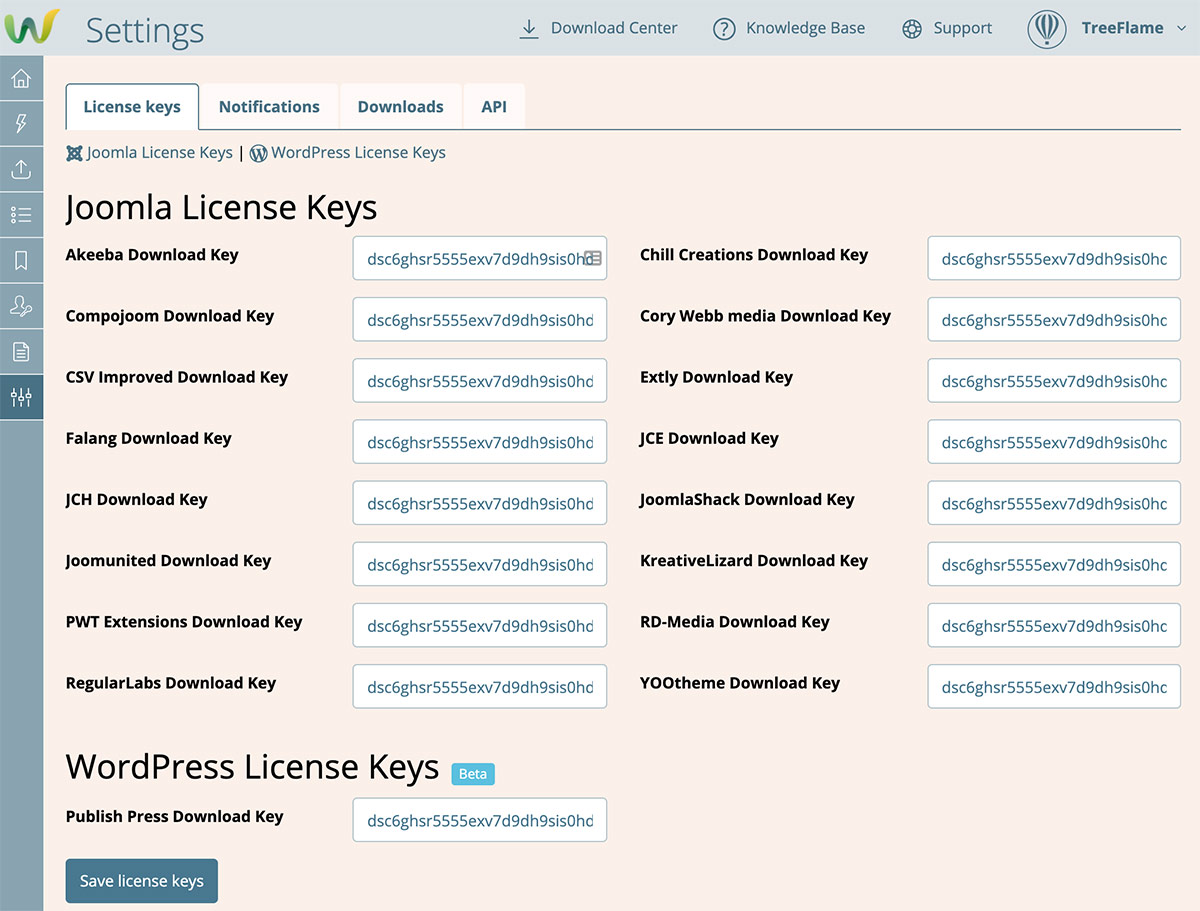 The videos below demonstrates how both free and paid updates are applied.