Main Support
How to ignore specific software when performing mass updates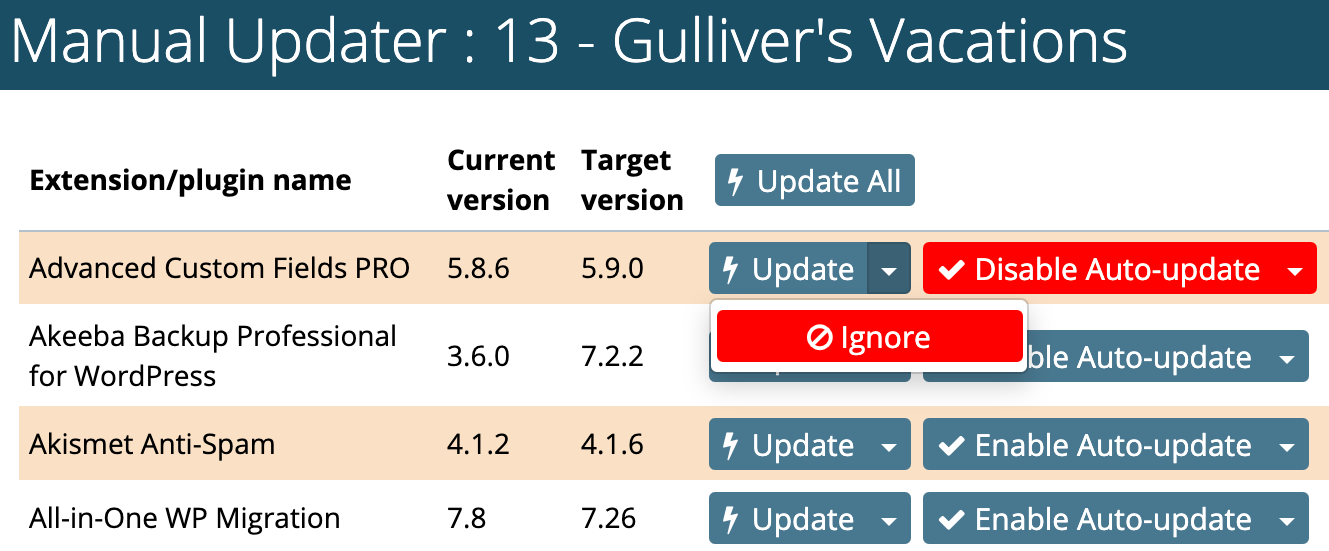 At Watchful, we recommend that you update all software to the latest versions. This includes core CMS files, plugins/extensions, themes/templates, etc. Updates can be performed in bulk using our Update All or Auto Update tools.
However, it is not always appropriate to bulk-update some sotware. This is most common on problematic sites where 1-click updates of specific softwares are not appropriate and require a manual update.
Once added to the Ignore list, softwares will not be updated when using the Update All tool nor the Auto Updater. So you may proceed with all your other mass updates using the typical Watchful workflows.
To skip an update you can add it to the Ignored list for each and every site as appropriate using the following procedure:
Login to your Watchful dashboard.
Open the site drawer of one of your sites by clicking the site name in the Dashboard.
In the drawer, locate and click the Updater button.
In the list of updatable software, click the arrow on the right-side of the Update button and select Ignore (see image above).