Main Support
Adding custom notes to site activity logs and reports
Watchful keeps detailed logs for many of the activites on your website including software updates, uptime/downtoime events, and changes to critical files. These logs can be included in client reports.
Watchful also allows you to add custom entries or notes to the logs. Custom notes are given a time stamp and appear in the logs alongside all the automatically-collected data. Since custom notes are part of the logs, they can also be added to reports to more fully-illustrate the full range of maintenance tasks you are performing.
Adding custom notes to the logs
1. To get started, open the drawer for a site in your Dashboard and select the Add Note To Logs link as shown below.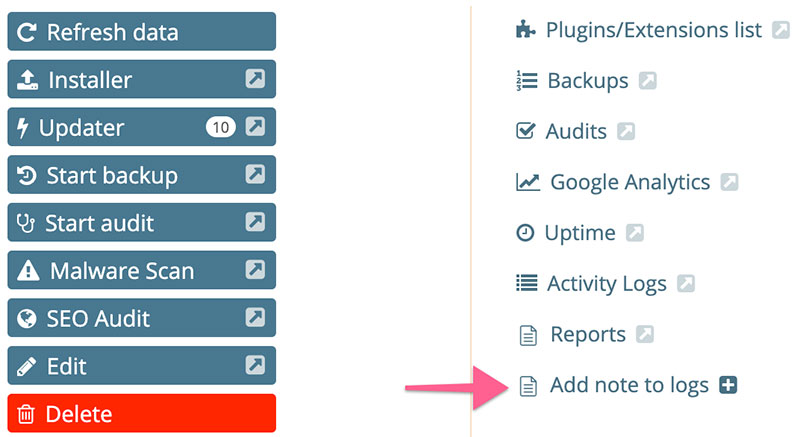 2. This opens the Create note modal. Complete the entry as shown below:

3. Each note added will be assigned the date and time based on when the Save button is clicked. All saved notes will then appear in the Site Logs:

Adding custom notes to reports
Once you have added at least one custom note to the logs, review the knowledgebase article on How to create a client report to ensure custom notes are included in your report.